Jennifer Downey, Vulpini-in-Charge at Quick Brown Fox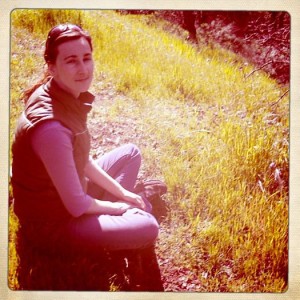 I'm a quality-driven A-type with a massive creative side. I bring curiosity, passion, and 14 years of communications experience to the table. I want to learn your story, and help you tell it in a way that gets your business noticed, boosts your bottom line, and creates lasting relationships with your clients.
I hold B.S. degrees in both English and Economics. You could say the combination gave me a happily-married left and right brain. As an unintended consequence, I especially enjoy translating technical and complex topics into reader-friendly copy.
I've held staff positions as editor and writer, and worked freelance as a communications specialist, wordsmith-for-hire, and marketing ninja (yes, that was a start-up). In summary:  I've written, edited, and managed a lot of projects. You'd be hard-pressed to send me a job I've not yet seen the likes of (although I do like challenges!).
Reliability, integrity, and respect are high on my values list. I genuinely like my clients and am invested in helping them succeed. I stick to budgets, timelines, and the project goals, and always keep the lines of communication open. It's worked out pretty well so far.